Nina Hitzler
is an
Architect at
Wor

k

shop
OAA

Nina designs spaces for working and learning that are socially and environmentally sustainable. She's interested in exploring hybrid building typologies, and in doing work that enhances public space.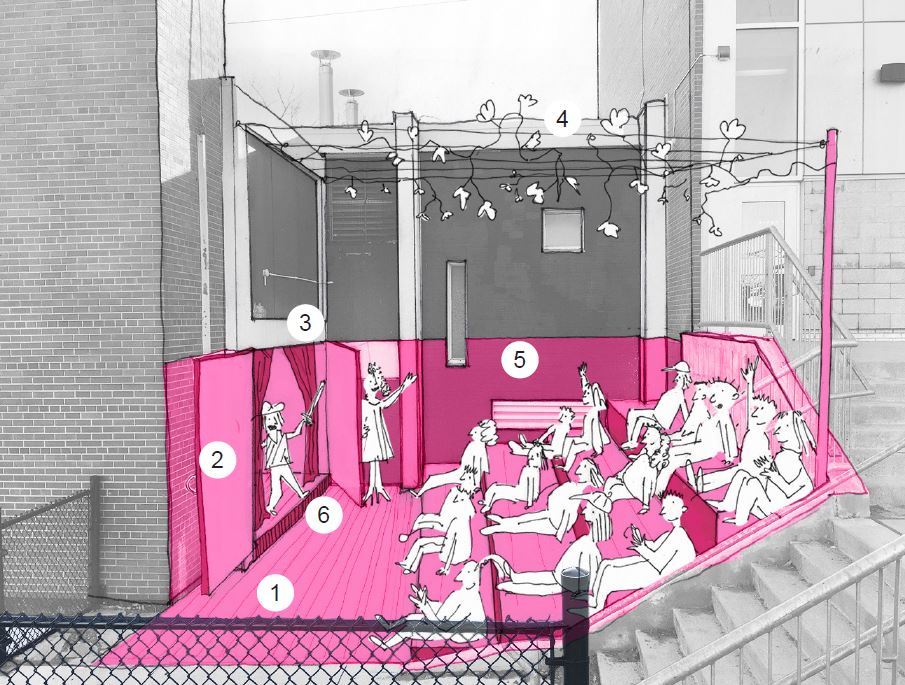 Outdoor classroom at École élémentaire Pierre-Elliott-Trudeau (designed in collaboration with CNTL)
She investigates the architectural potential of reuse and reimagination, in ways large and small — for example, by leading an outdoor student design project which integrated art and recycled materials for the Conseil scolaire Viamonde.

Nina leads WORKSHOP's sustainable materials research team, which assesses building products to ensure they meet our internal standards before we consider them for use.


Nina has worked on a range of projects from temporary installations to ideas competitions to large commercial buildings in Calgary, Berlin, and Toronto.

Since joining WORKSHOP in 2018 she has become an OAA registered architect and has led projects for a range of building types, including daycares, elementary schools and post-secondary teaching spaces. Nina received her Master of Architecture from Dalhousie University in 2016.

Green Line archway design-build