Waterdown Memorial Hall is a 1920s heritage building owned by the City of Hamilton but run by local community and arts groups.
The main entrance door of the building was up a dozen steps. To make a single accessible entrance, we moved the main entrance into a glass box addition that echoes the proportions of the existing building and becomes a beacon of activity at night.





The new consolidated entrance includes an elevator, universal washroom and lobby. In a small footprint we made room for ticket-taking, a coat check and a concession.
We chose materials that are simple and durable but convey the excitement and elegance of going to the theatre: brass mesh in the stairwell railings, splashes of red on steel structure and elevator doors.
The Hamilton Municipal Heritage Committee recognized this project in 2018 with the Making Heritage Accessible Award.

The Hall has been many things over its life including a library, a court, a nightclub, a cinema and a jail. The basement was even used as a shooting gallery for a local gun club at one point.

Waterdown Memorial Hall in 1922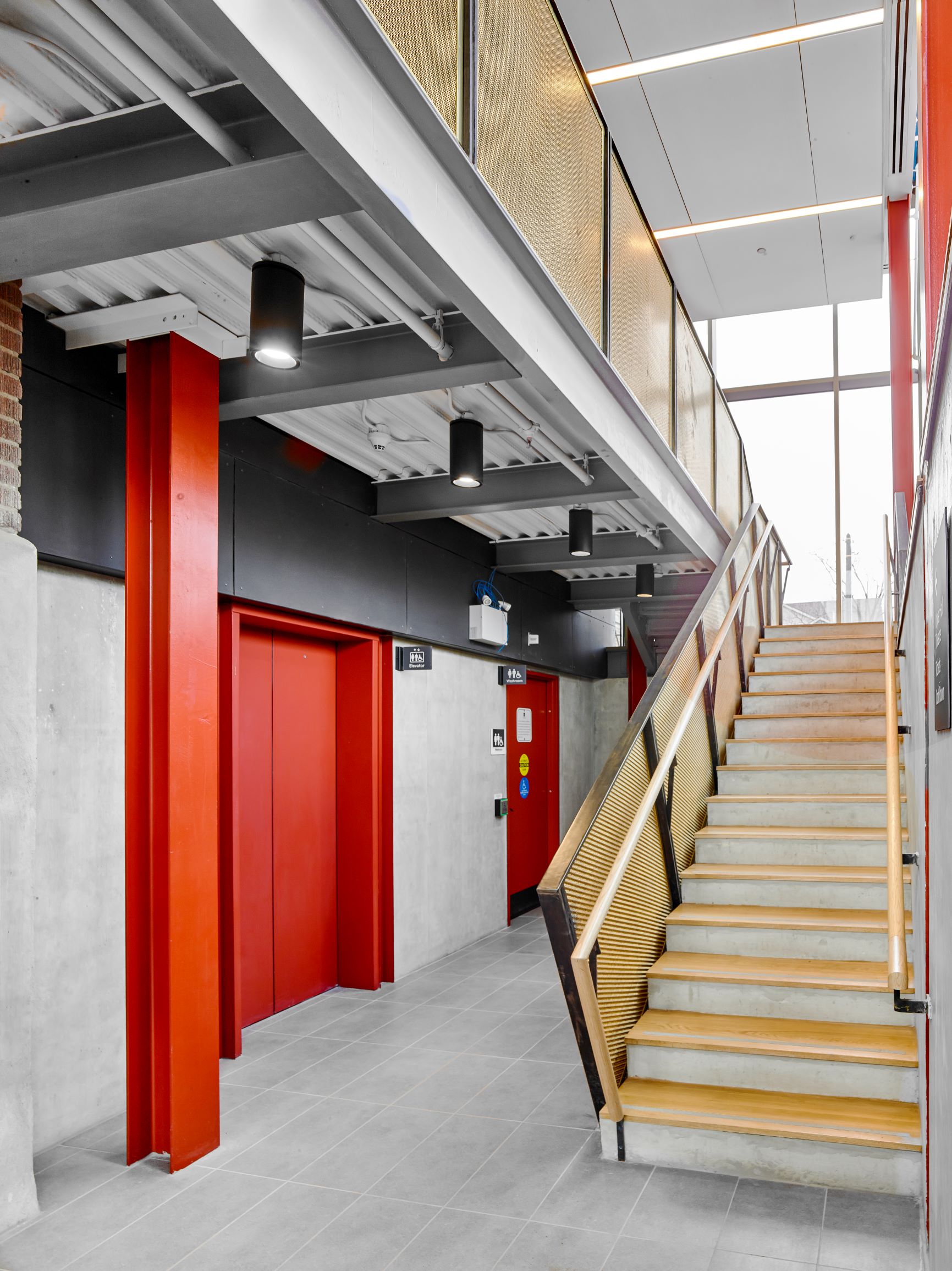 "A community theatre group has been using the building for over forty years. The roof leaked and the building wasn't designed for theatre, but they made it work. This investment was about supporting the theatre use but also keeping the hall's flexibility."
— David Colussi
Client: City of Hamilton
Location: Hamilton, Ontario
Date: 2018
Team:
David Colussi
, and
Thomas Petch
photos by Scott Norsworthy