Helena Grdadolnik
is a Principal at
Wor

k

shop
M. Arch, FRAIC

Helena leads the studio's urban design work, creative and cultural projects. She specializes in engaging people in the design of buildings and spaces. Helena loves to collaborate with artists and experts from other disciplines.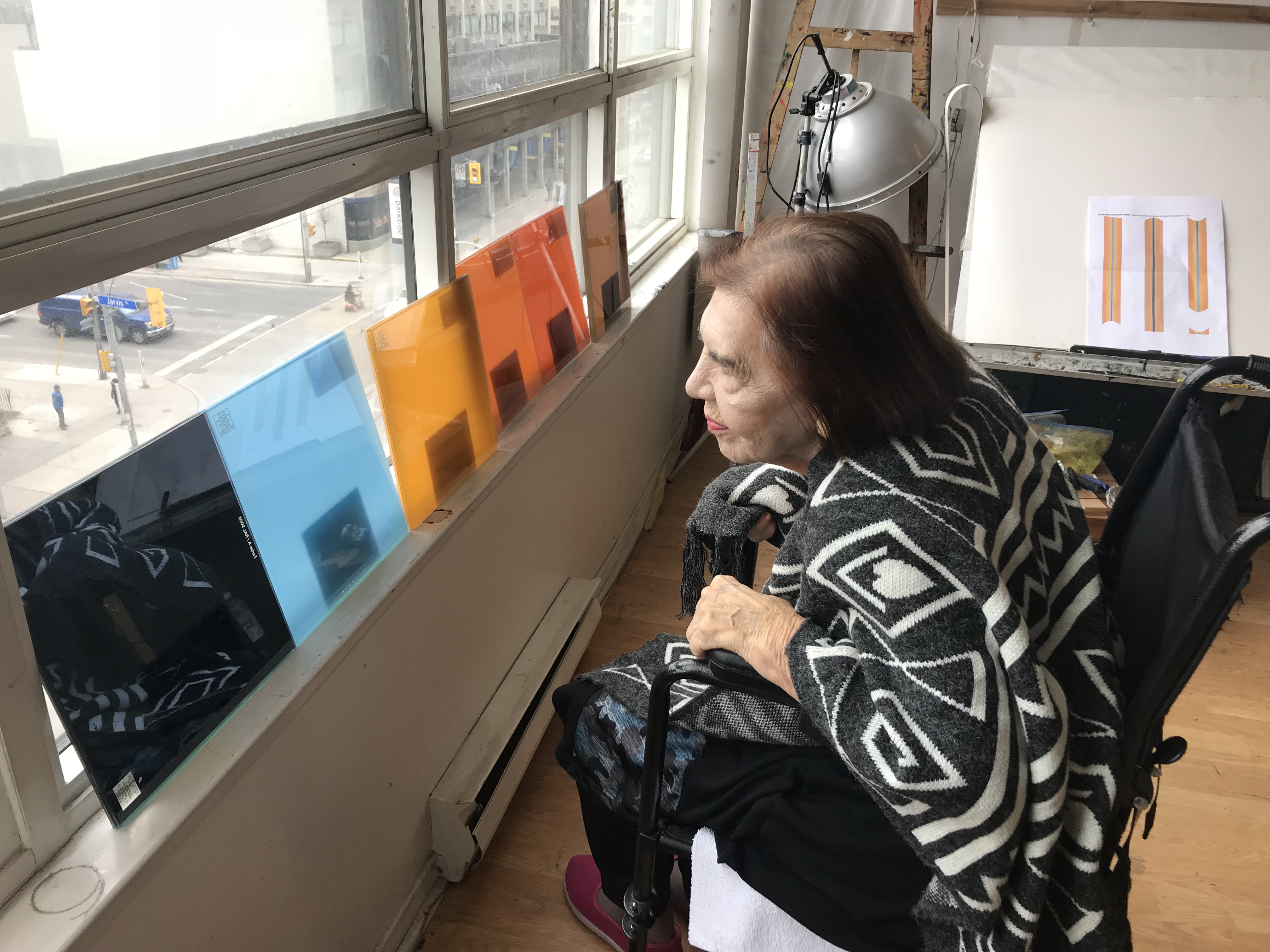 ARTIST RITA LETENDRE APPROVING COLOUR SAMPLES FOR TTC's GLENCAIRN STATION

Helena has worked with non-profits, private companies and public sector organizations in Canada, the US and the UK. Current project highlights include working with artists and curators to develop a public art program for the George Street Revitalization Project in Toronto and collaborating with an education consultant on a plan to improve inclusion of students with special needs in St. Lucia.
Helena is a member of the Metrolinx Design Review Panel and she has volunteered her time in elementary school classrooms, for the David Suzuki Foundation's Homegrown National Park project, and as a member of the City of Toronto's Public Art Strategy Advisory Committee.

She's been a lecturer at Emily Carr University and the University of British Columbia, and her writing has appeared online, in magazines, and in the books Towards an Ethical Architecture, The Contemporary Canadian Metropolis and House Divided.

Helena studied architecture at the University of Waterloo, where her Master's thesis was recognized with the RAIC gold medal.

FrontierSpace installation
and event in Vancouver