When we sat down as a group to discuss how we wanted our new studio to look and feel, our team found that we all wanted a variety of spaces — for sitting, working standing up, reading, meeting, and private conversations.
We like to eat lunch together, so the kitchen is designed like a comfortable café that can accommodate individuals or a larger group. When seated at the kitchen's oak and felt bench, eye level is in line with a groundscape of native plants and grasses.
We wanted workspace dividers that would provide some privacy and sound isolation without blocking light or sightlines.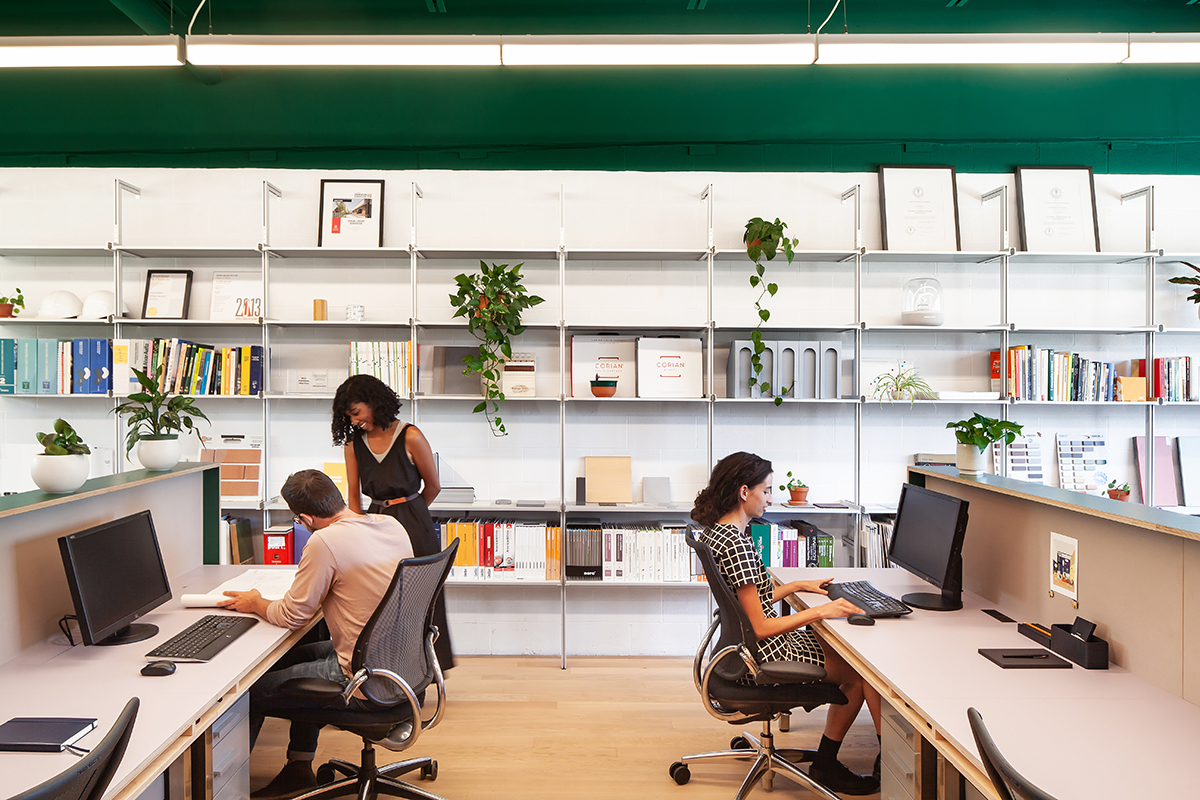 We wanted bright colours, and plants! So many plants. They extend the West Toronto Railpath greenery inside.
As an extension of the plant-theme, we added terracotta tile and feature lights by Hand & Eye Studio. The passing GO Trains inspired the dark green exposed ceiling.




Eames House and Studio


The resulting studio takes inspiration from the ethos of the Eames House and the colour theory of Le Corbusier, while also considering staff health and well-being and supporting a positive work atmosphere.
Throughout, we used simple, materials that are non-toxic and consider acoustics and comfort. For example, linoleum flooring covers the desktops — it's soft for wrists, easy to write on.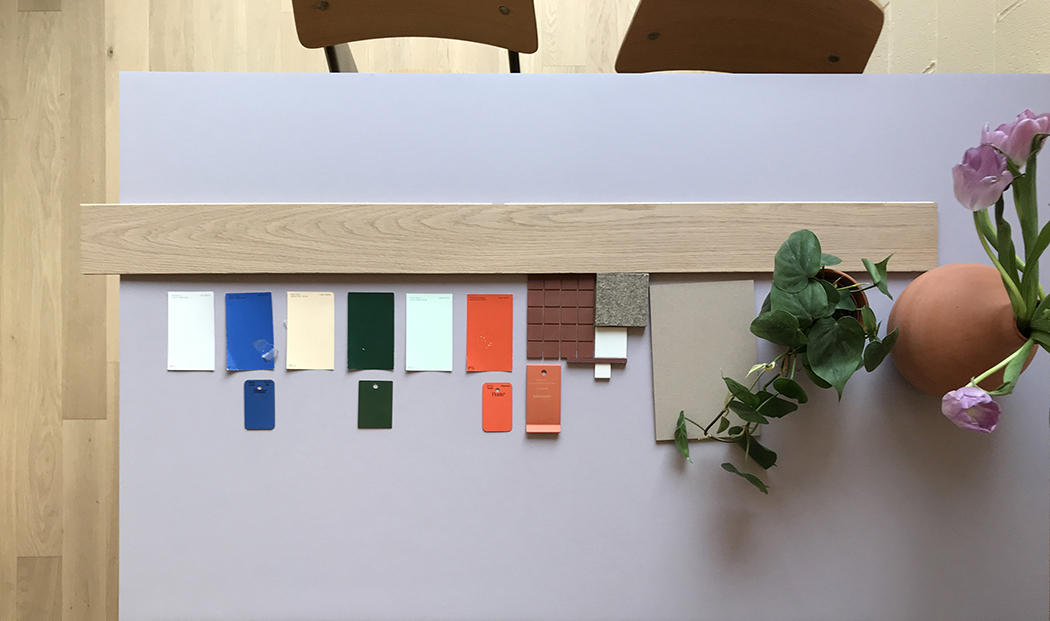 Colour and material samples
The custom-built desks have cut-outs for cords and accessories and deep shelves to store full-scale drawings.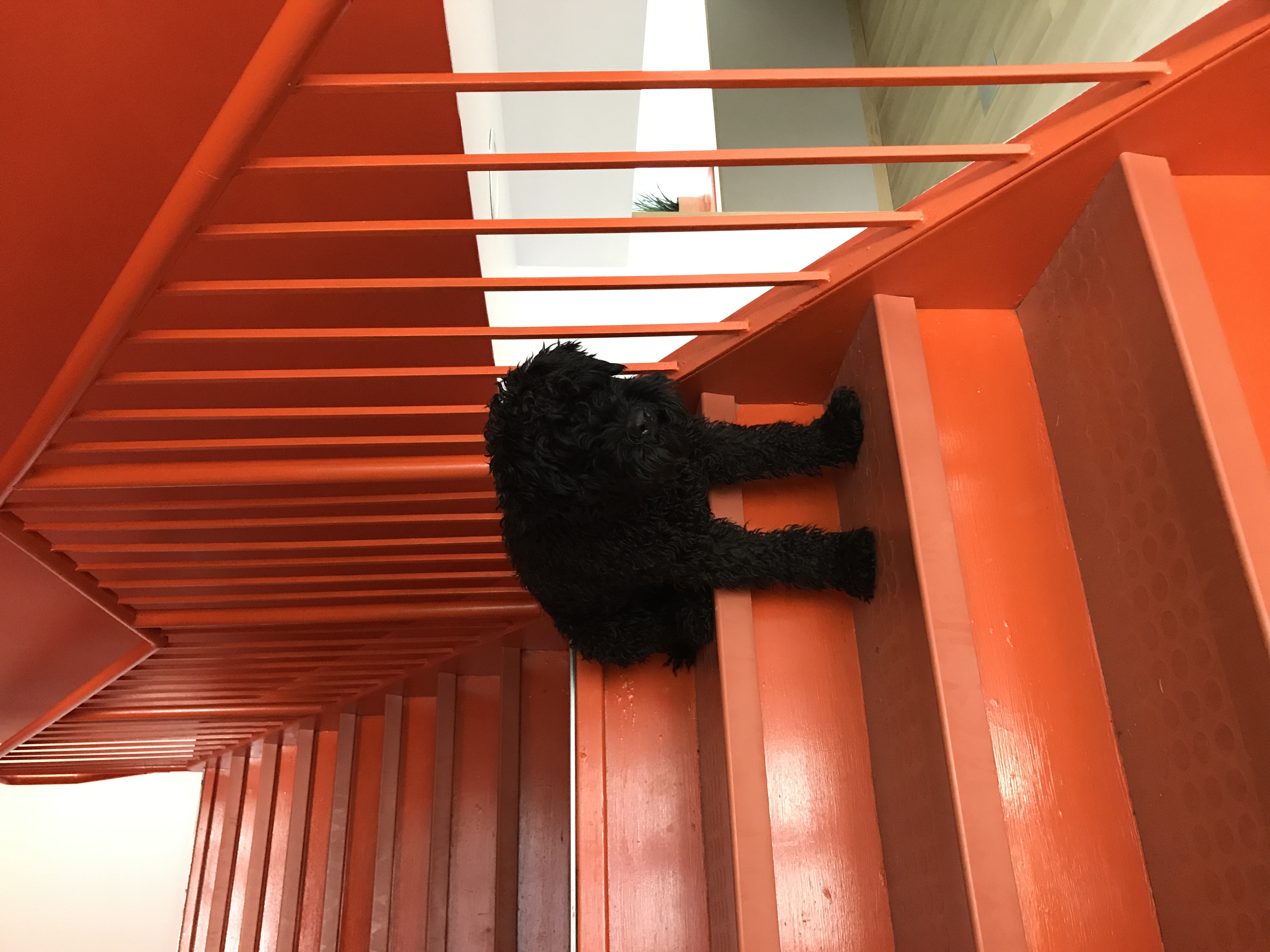 To keep the long views of the railpath and to maximize daylight and fresh air in the studio, the service spaces – including the staircase, washrooms and storage, are contained within a two-story box, wrapped in rift cut white-oak veneer, punctured by frameless doors and minimal hardware.
The service box reveals a bright orange interior with supply cabinets in plastic laminate, natural rubber stairwell treads and painted walls.
A series of movable oak and mint-green fins control the light and view in the large meeting room, and pinboard panels rotate to open the room to the main space.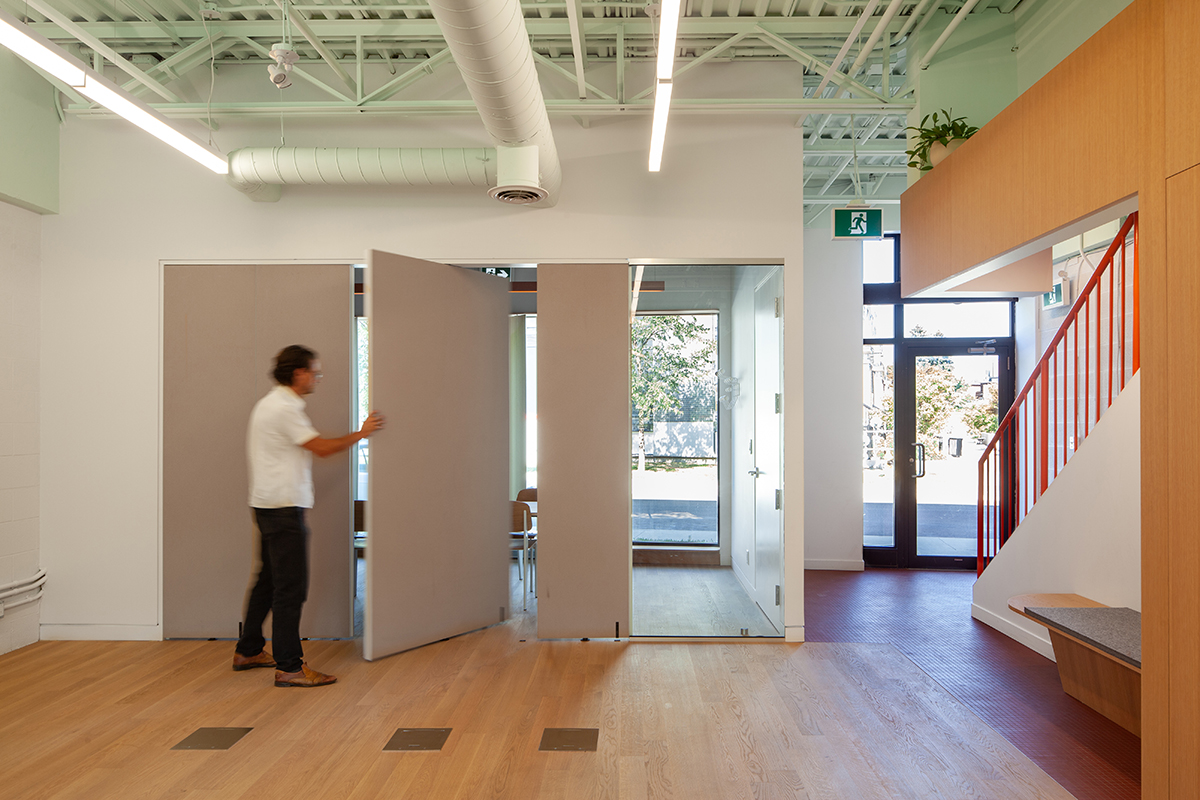 "It's always a fun challenge designing your own space. We started this project with a design charette, and the ideas were endless — the difficult part was trying to edit them down and hone in on final materials. We learned early on that there is such a thing as 'too much colour,' but in the end I think we achieved the right balance."
— Elaine Chau