CONCEPT DESIGN FOR Albert Campbell Square
As part of a review of their physical conditions, we developed concept designs for two Toronto civic plazas: Mel Lastman Square in North York, and Albert Campbell Square in Scarborough.
These two squares were built as City Hall-adjacent event spaces, back when North York and Scarborough were still independent municipalities. Since then, both cities have amalgamated with Toronto, and these plazas now see daily use as outdoor space for residents in the high-rises that have built up around them.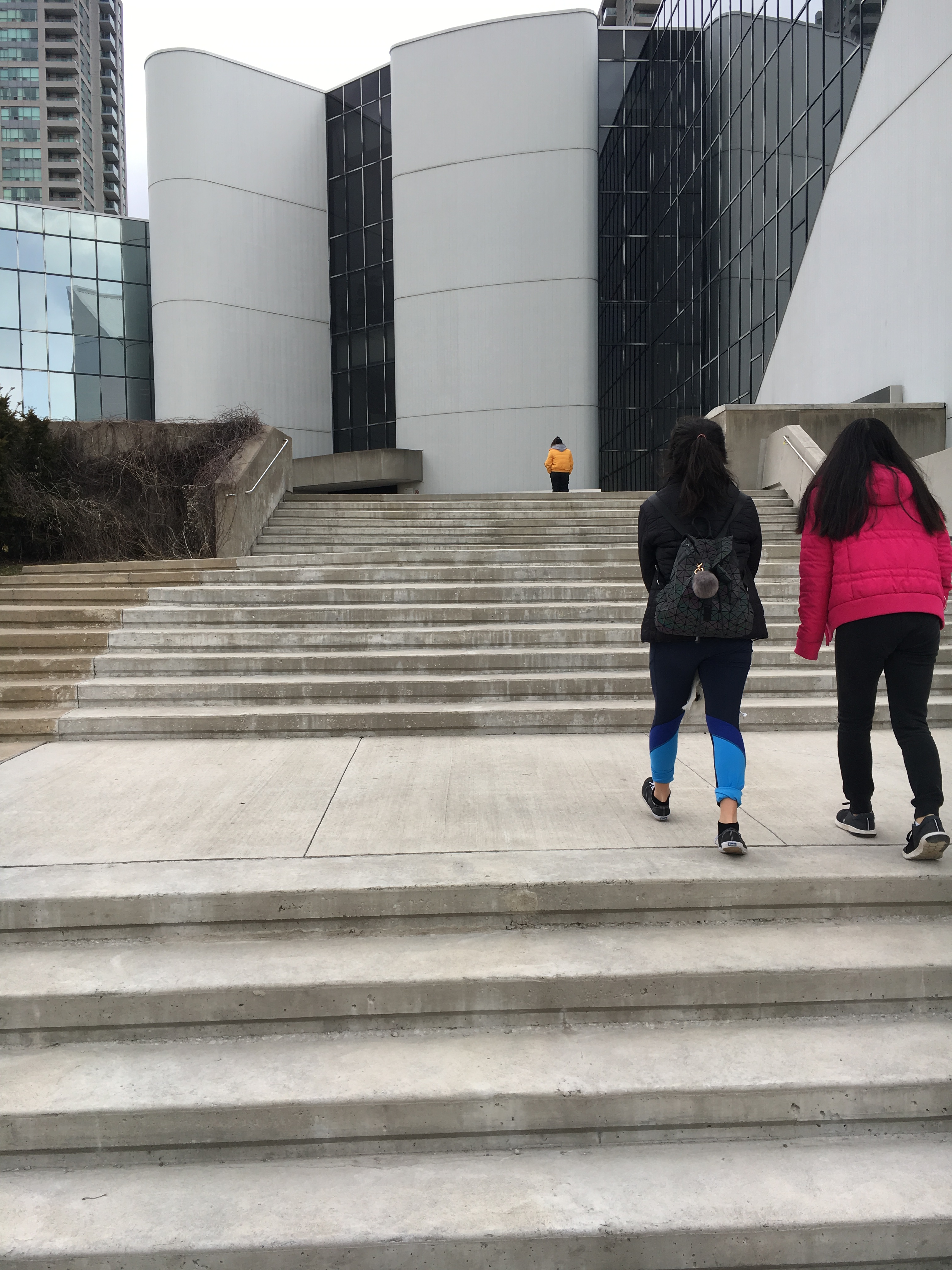 STAIRS AT ALBERT CAMPBELL SQUARE
Mel Lastman Square today
Both plazas currently have multiple levels and stairs everywhere, which divide the spaces, reduce accessibility, and make it challenging to clear snow and ice. To update the squares, we propose eliminating stairs wherever we can.
We propose to raise Albert Campbell Square to a single level. A ramp and stair integrate with landscaping and amphitheatre seating to connect to the subway and shopping mall.
Concept plan for Albert Campbell Square
CONCEPT design for Mel Lastman Square
The two levels of Mel Lastman Square are linked in our design by a long gradually sloping promenade with seating and patterned paving that continues along the Yonge St. streetscape.


In both squares, we added trees and greenery to provide more shelter from wind and sun. Along with new paving , and better-integrated market and event amenities, they help create more welcoming, four-season spaces.

DETAIL OF CONCEPT design for Mel Lastman Square
The paving pattern for Albert Campbell Square is inspired by the Scarborough Civic Centre building by Moriyama and Teshima Architects in 1969.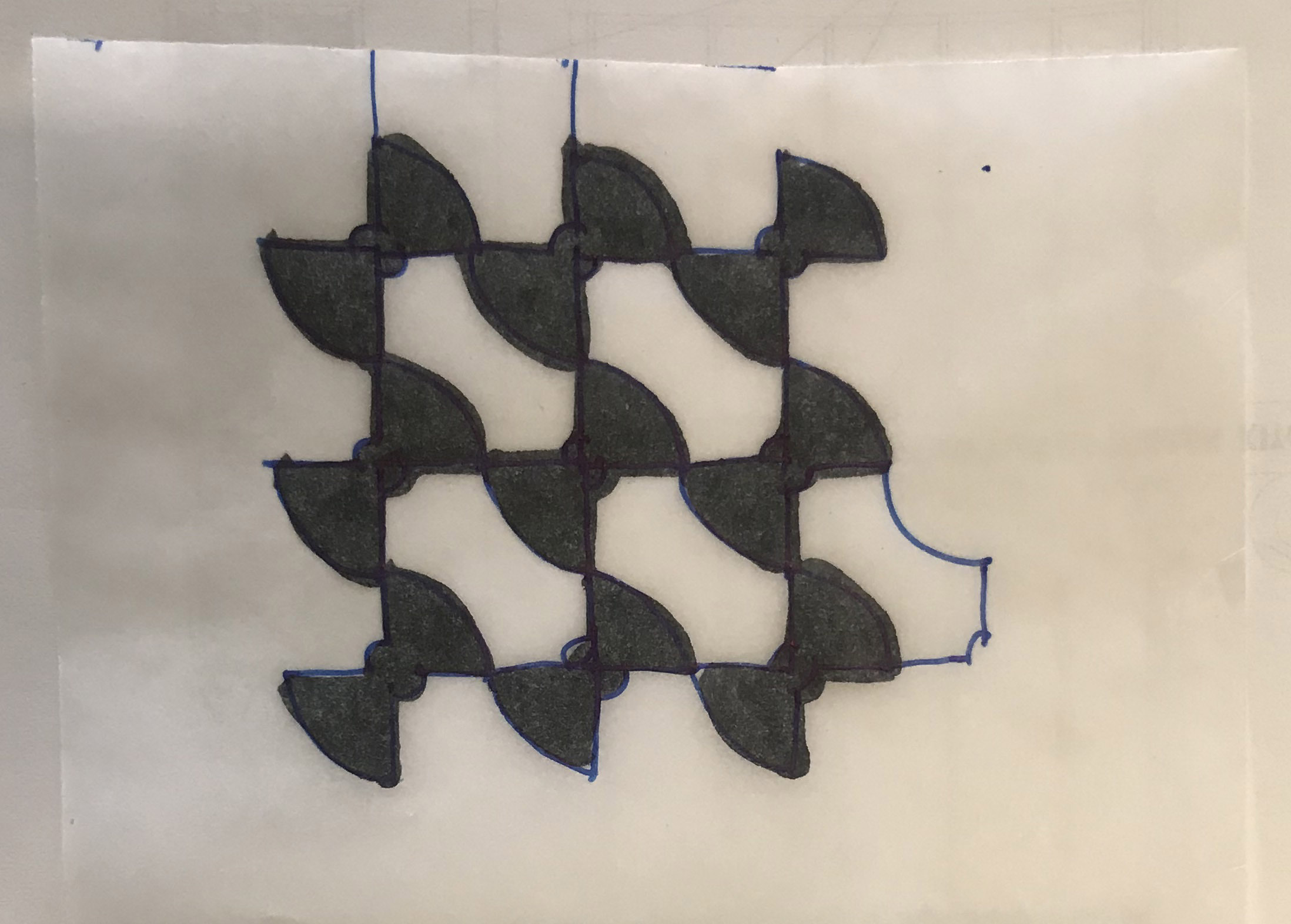 paving pattern SKETCH
Scarborough Civic Centre
Scarborough Civic Centre PLAN
Concept plan of Mel Lastman Square
Our studio is also leading a major renovation to the North York Civic Centre building, which opens onto Mel Lastman Square. The civic centre interior renovation conceives the lower level lobby as an extension of the square outside. Construction will start in late 2020.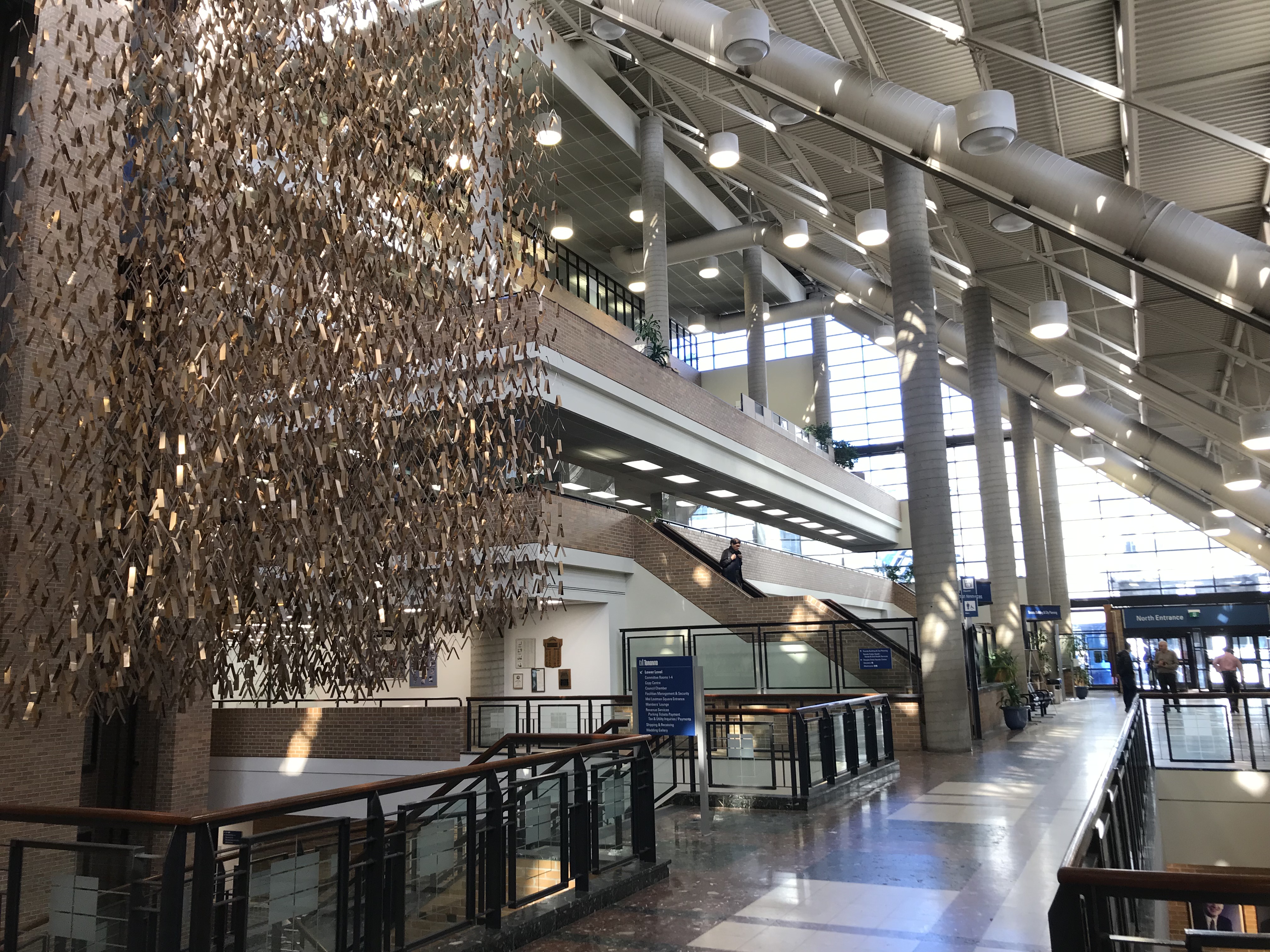 North York Civic Centre today
"As designers, we wanted to highlight accessible routes and universal washrooms as primary elements in themselves through the use of materials that spoke to the North York Civic Centre's existing character. The earthy tones of brick, metal, exposed concrete and quarry tile inspired our palette."
— Elaine Chau